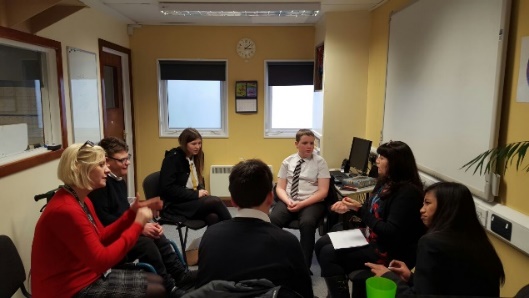 Led by a Teacher of the Deaf and supported by trained and experienced Teaching Assistants, students in our Hearing Impaired Unit are encouraged to fulfil their learning potential in a fully inclusive mainstream secondary school. The Unit provides a safe and effective learning environment whilst promoting independence and self-confidence. Being supported in mainstream classes, students learning styles, including British Sign Language, are addressed so they can follow the curriculum. Essential links between mainstream staff and students promoting Deaf Awareness and advice for subject teachers on strategies to help mainstream students with a unilateral loss or glue ear are given. Reinforcing learning back in the Unit maximises opportunities for the students to succeed in their subjects.
Working alongside external agencies such as Deaf CAMHS, Social Services, Speech and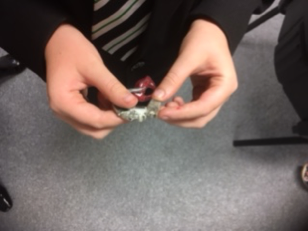 Language Therapists and Occupational Therapists ensures our students receive the best support available.
Students are encouraged to be independent and to take responsibility for the care of their audiological equipment.
Each week we run an after school club for both students and staff where basic British Sign Language skills are taught.
One of our students recently undertook work experience in retail. He commented, "it was interesting and boosted my confidence a lot." The store described him as, "keen, polite and used his initiative in finding jobs to do … was happy to ask questions and it was a pleasure to have him in store with them." July 2018
Our Aims
Inclusion in all areas
Specialist teaching support in mainstream classes
Specific learning interventions
Pastoral support
Monitoring and support of audiological equipment
Modification of language and development of literacy and key skills
Forming close relationships with parents/carers
Regular meetings to inform parents/carers of student's progress
Contact details
Head of HIU: Mrs Ruth Peachey, 01843 227957 Ext 1045
Useful links: NDCS, RNID, RAD