Tuesday 13th November 5.30-6.30pm – open to all parents and students.
NHS Success! inspires young people to seize control of their future and consider the wide range of over 350 different career possibilities available to them working in the NHS. It's a fun and engaging presentation, which is also informative and inspirational
.Professional actors portray an array of characters in a healthcare environment ranging from the Royal Voluntary Service to Chief Surgeon. The central character, who hasn't any real idea of the impact that the NHS could have on his/ her future either physically or career wise, gets to explore, with the audience, the fascinating and exciting world of healthcare.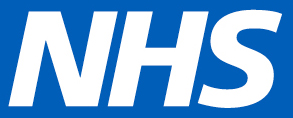 Students and parents will:Learn about the variety of pathways and progression routes available in healthcare
Appreciate the variety of fulfilling and rewarding roles, for men and women, and that it's not all just 'doctors and nurses' and highly qualified specialists
Realise a job in Healthcare offers training and real career progression
Understand that working in Healthcare can be exciting, with a great social aspect
Find out where to get help, support and more information to make better decisions for their future