Vicky Pottinger
Vicky is the Chair of the Governing board and has been a governor at Hartsdown for the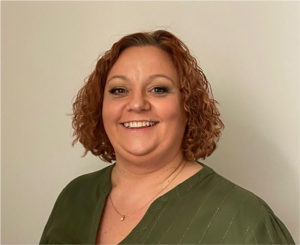 last 5 years.  With a background in marketing, Vicky has worked across some of the best known international and national brands such as Guinness, Smirnoff, Maryland Cookies, Jammie Dodgers and now leads the Global Skincare business for Kimberly Clark with brands such as Kleenex and Scott.
Vicky is married with a daughter who is now studying at Lancaster University after attending Hartsdown Academy.  She also has two pups that were rescued from Cyprus and who have taken over the home!  She is an avid reader and a keen baker and is often found making a mess of the kitchen!
With past experience as a Chair of Governors at her daughter's primary school in Hertfordshire, Vicky's passion for making a difference saw her join the board of governors to support the Hartsdown team in delivering improvements and ensuring that all students were able to access the best possible education in order for them to thrive.
Cathy Evaristo-Boyce
Cathy spent 39 years teaching in special educational needs, including as Deputy Head of a residential school for students on the autistic spectrum with severe learning difficulties and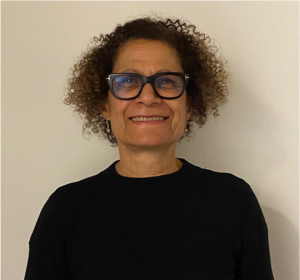 challenging behaviour.  All of this experience makes Cathy a great link governor for both our SEND provision and safeguarding.
Cathy is married with two adult sons and spends her spare time volunteering in her husband's community garden which is for people with mental health challenges and special needs.  She also practises yoga, meditates daily and likes to attend events focused on the arts.
Cathy felt that although she was retired, she still had a lot to give with her experience and felt that she could benefit Hartsdown through being a governor.  Cathy loves seeing the dedication of the Hartsdown team and seeing the difference that is made to students lives.
Michaela Clay
Michaela has been in the world of education for more than 25 years, firstly in mainstream schools and latterly in specialist education.  After three years as Head of the Alternative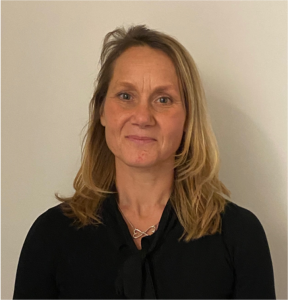 Curriculum Service, Michaela has been Executive Head of the Enterprise Learning Alliance, Thanet & Dover PRU since 2010 where she works across all of the secondary schools in Thanet & Dover, partnering with Headteachers to offer support for students that struggle within the mainstream setting.
Michaela is married with three grown up children and has spent most of her free time travelling the world supporting her two daughters as they competed for Great Britain in Athletics.  Her family also have a farm and keeps horses, cows, pigs & sheep which keep her very busy!
Michaela has partnered with staff and students at Hartsdown for some years and has seen it grow and improve exponentially.  She shares the same passion as the Hartsdown team in helping all students reach their true potential through the best possible education and wanted to be part of the team that helped students live their best lives.
Brian Pottinger
Brian is our newest addition to the Hartsdown governing board and is the careers link governor, helping to make sure the careers provision to the students is second to none!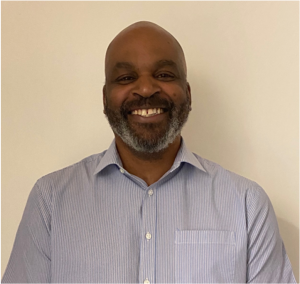 Brian's career has spanned multiple disciplines and environments, starting with IT in the civil service, then into the  private sector before moving into Project Management within Children's Services at Kent County Council where he is currently leading projects for the SEND team.
Brian is married with a daughter who after her secondary school career at Hartsdown is currently studying at Lancaster University and two rescue pups who take up a lot of his time.  A passion for sports and music translates to lots of trips to rugby & cricket matches as well as various music events across the country.
Brian wanted to become a Hartsdown governor as he saw the pivotal role that the team played in his daughter's life and wanted to be able to give back just a fraction of what she received.  He loves the interaction and the inclusivity of the school and despite being very new to the governor role, is very excited to see how he can make a difference!