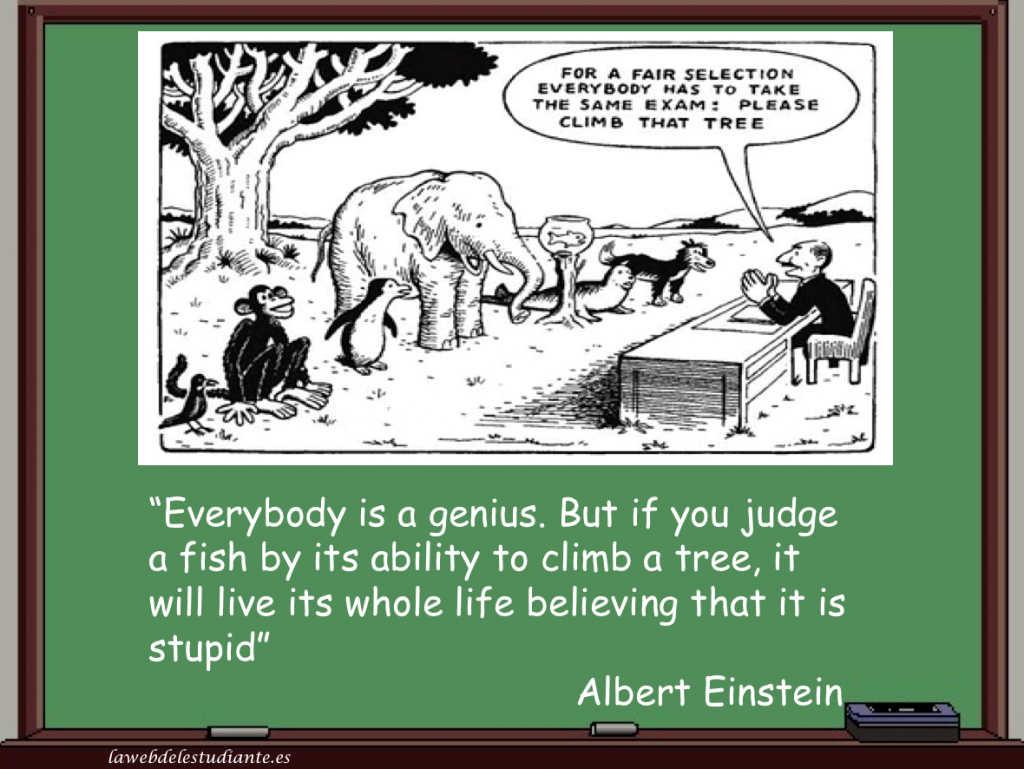 SEN Code of Practice makes it clear that schools are required to use their best endeavours to make sure that a child or young person with SEN gets the support they need. This means doing everything they can to meet individuals' additional needs, starting with securing high-quality, differentiated and personalised teaching at whole-school level: high-quality teaching is the first step in responding to pupils who have SEN and is the starting point for the graduated approach (four-part cycle of SEN support):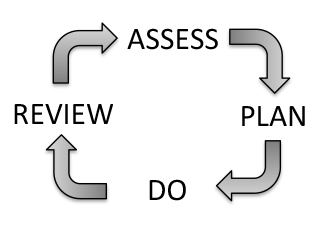 A key message within the Code is that every teacher is responsible and accountable for the progress and development of all the pupils in their class, including those with additional needs. Indeed, the cycle of SEN support is a model for all teachers to ensure that everyone understands their role in meeting this expectation, for example:
◆ delivering high-quality teaching in every lesson, including assessment, tracking and monitoring of pupils' progress
◆ identifying potential SEN by carrying out a clear analysis of pupils' needs
◆ planning and implementing additional support and intervention
◆ reviewing the effectiveness of additional support and intervention
◆ deploying teaching assistants and other adults to support pupils' learning
◆ contributing to annual reviews for pupils with education, health and care plans through a person-centred approach
◆ engaging in co-production with parents and pupils to identify SEN, plan and review progress
◆ working with a range of other professionals to support the needs of pupils in the most effective way.
However, for some staff this may be a challenge. Ofsted's review of special educational needs and disabilities in 2010 found there were inconsistencies in the identification of the needs of children and young people with SEN in schools and that additional provision for these pupils was often not of good quality. As a result, too many children and young people with SEN were not achieving good outcomes. The report recommended improving teaching and pastoral support early on so that additional provision is not needed later, and ensuring that schools do not identify pupils as having special educational needs when they simply need better teaching.
The SEND Code of Practice states that all schools should be:
◆ ensuring that decisions are informed by the insights of parents and of children and young people themselves
◆ using assessment effectively and efficiently to identify a child or young person's potential special educational needs
◆ having high expectations and ambitions for children and young people with SEN
◆ setting stretching targets and tracking pupils' progress towards these goals
◆ providing an increasingly differentiated and personalised approach to pupils' learning
◆ reviewing the additional or different provision that is made for these pupils
◆ promoting positive outcomes in the wider areas of personal and social development
◆ ensuring the approaches used are based on the best possible evidence and are having an impact on progress.
Children and young people with the most complex needs require support from staff with the highest level of skills, knowledge and confidence. However, in practice, this is not always the case. Research from the Institute of Education shows that, too often, pupils with SEN spend a disproportionate amount of time being taught by support staff rather than by a qualified teacher. The Education Endowment Foundation (EEF) Teaching and Learning Toolkit summary suggests that in many schools where ability setting is used, the most effective teacher rarely works with the 'lower set'. Arguably, there are valid reasons for this type of practice, often linked to external accountability. Leaders need to be regularly reviewing how resources can be used to build the quality of provision.
Ofsted's handbook judgement on the quality of provision for pupils with SEN takes into consideration the impact of additional provision for pupils receiving SEN support, along with how effectively high quality teaching in the classroom meets the needs of all pupils, including those with SEN. Ofsted expects that the school's practice consistently reflects the highest expectations of staff and the highest aspirations for pupils, including the most able, disabled pupils and those with SEN. The 'outstanding' grade descriptors include the statements:
The progress across the curriculum of disadvantaged pupils and pupils who have special educational needs and/or disabilities currently on roll matches or is improving towards that of other pupils with the same starting points and progress is above average across nearly all subject areas.
Strategies for supporting student with SEN
The following link is to a booklet of information to provide support for staff in identifying classroom-based strategies for SEN, which are useful in meeting pupils' needs within their lessons. It represents a range of strategies which teachers will find helpful in a range of contexts. Staff can consider the strategies and use those which are most relevant to the subject content, their own teaching style and the pupil's immediate needs:
TEACHING STRATEGIES AND APPROACHES FOR PUPILS WITH SEN
The following link is an interesting piece of research- a study into SEN:
SEN RESOURCES
https://www.tes.com/teaching-resources/hub/special-educational-needs
http://www.teachingideas.co.uk/subjects/special-needs
http://www.sess.ie/resources/teaching-methods-and-organisation
https://www.teachervision.com/special-needs/teaching-students-special-needs
https://www.youtube.com/watch?v=MGPDqzhjtj0
https://www.youtube.com/watch?v=ZLN9r_E8K3M
Further Reading
Special Teaching for Special Children?