Hartsdown put in place a full curriculum of remote learning in September. Students will follow a full timetable of live lessons. This allows students to interact with their teachers and with other students. This learning is available via google classrooms.
It is essential that all students fully access this learning.
We have revised the times of the day to encourage screen breaks.
This is an incredible difficult and unprecedented time for everybody. As a school we have closed for the majority of students. The closure is in place to try and reduce the transmission of the virus and therefore help the NHS to manage and reduce the number of deaths. It is vital that we do our bit and follow this guidance.
During this period we have in place a full timetable of live online lessons. Children must attend these lessons.
We have adapted the times of these lessons to help students have screen breaks. For more details please see our Remote Learning Policy Link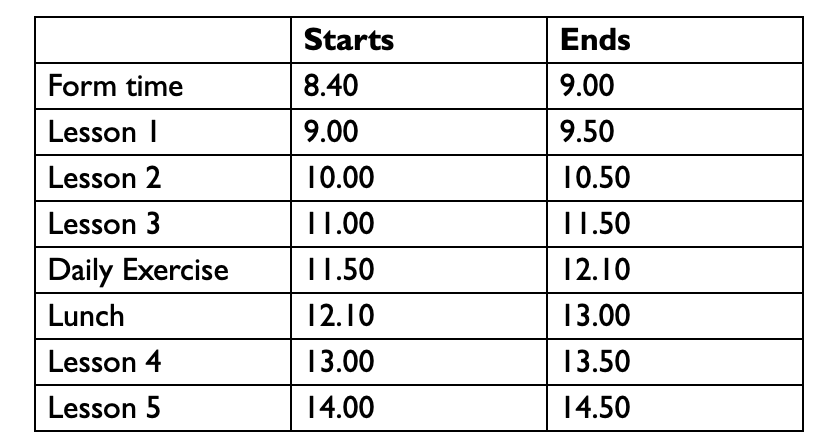 Children of Critical workers
The school is providing a safe place for children of key workers to access their remote learning. To request a place please use this form and we will contact you to confirm: Form
Vulnerable Children
The government has outlined a list of vulnerable children the key categories for this are:
Children with an EHCP or significant SEN need
Children in care
Children with services
Otherwise categorised by the school or other agency as vulnerable
Children who are unable to access remote learning
We are providing a full taught curriculum for categories 1 – 4 and expect these children to attend school. For children in category 5 we are supporting children on an individual basis.
Off line work
We are not providing offline work as it is not possible to provide good enough quality work to ensure progress. We will instead work with you to resolve ICT issues and if necessary students can attend school to access their remote learning.
Please contact your child's year leader if you are having issues.