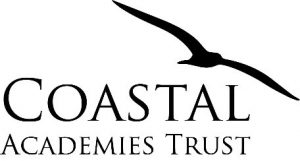 On Friday 10th February, Coastal Academies Trust hosted its first groundbreaking conference at Dane Court, bringing together over 400 delegates from its five member schools. David Didau – renowned education expert, teacher, author and self-professed provocateur – captivated the audience with his key note speech, challenging myths and misconceptions, and promoting innovation in teaching.
Twenty five speakers from Trust schools and external organisations delivered inspiring presentations on topics ranging from pedagogy to mental health. The conference served as an invaluable opportunity for educators to expand their networks and learn from the experiences of their peers, with delegates and speakers engaging in lively discussions, exchanging ideas and sharing best practice.
This event showcased the commitment of Coastal Academies Trust to excellence in education, as it continues to create a supportive and progressive environment for its member schools. With a focus on fostering collaboration and sharing expertise, the success of this conference highlights the Trust's dedication to nurturing the next generation of academic achievers in Thanet. Plans are already underway for next year's event.
"High quality speakers and excellent ideas and challenges to help move us all forward."
"Lovely to spend time talking and swapping ideas with different members of your own setting, rather than just your year group. Good to meet colleagues from other schools and hear their perspectives. Loved the Key Note speech."
"I felt the collaborate and supportive atmosphere of a CAT wide CPD day was excellent."
"It was lovely to have all trust schools in one place, it encouraged so many conversations where people want to go and visit the other schools for certain collaborations. Brilliant!"