On Thursday 16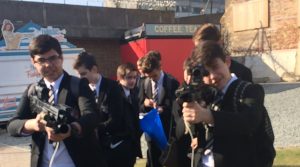 th March 2017, Year 10 pupils took part in an East Kent Careers & Skills Event, organised by EBP Kent, which was based at Dreamland, Margate.
Moving beyond Key Stage 4 for many is a step into the unknown, so students had the opportunity to meet with local employers, training and education organisations to find out about future pathways and the steps they need to take to fulfill their potential career.
Students got to speak to a wide range of people and organisations including, Sky, military, nursing, Greenwich University, Canterbury Christchurch University, NHS – including nursing and paramedics, Powell Cotton museum, Barclays and Saga.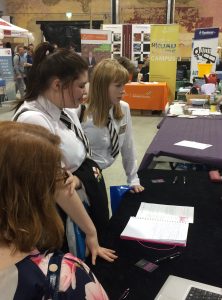 Comments from students who attended the afternoon included:
"I found this very useful because I found lots of new careers I could do and how I would get there. I also found out more about apprenticeships."
"It was a very good experience and I recommend more students go there."
"I wish that I could choose more career than one"
Bradley Wright from Year 10 wrote:
"The interactions of all the different colleges and universities were really friendly and informative of their chosen career. Also the questions that me and other students asked were responded with detail and professionalism. There were a lot of job options but unfortunately there were not a lot of options for a veterinary career although there was one college that had an animal background. An improvement could be that maybe some beverages could have been provided at a low price so students can reminisce with other students about good colleges and universities. Overall it was a fun day and had very interesting spread of careers but could use some diversity also some colleges were alike such as some NHScareers."